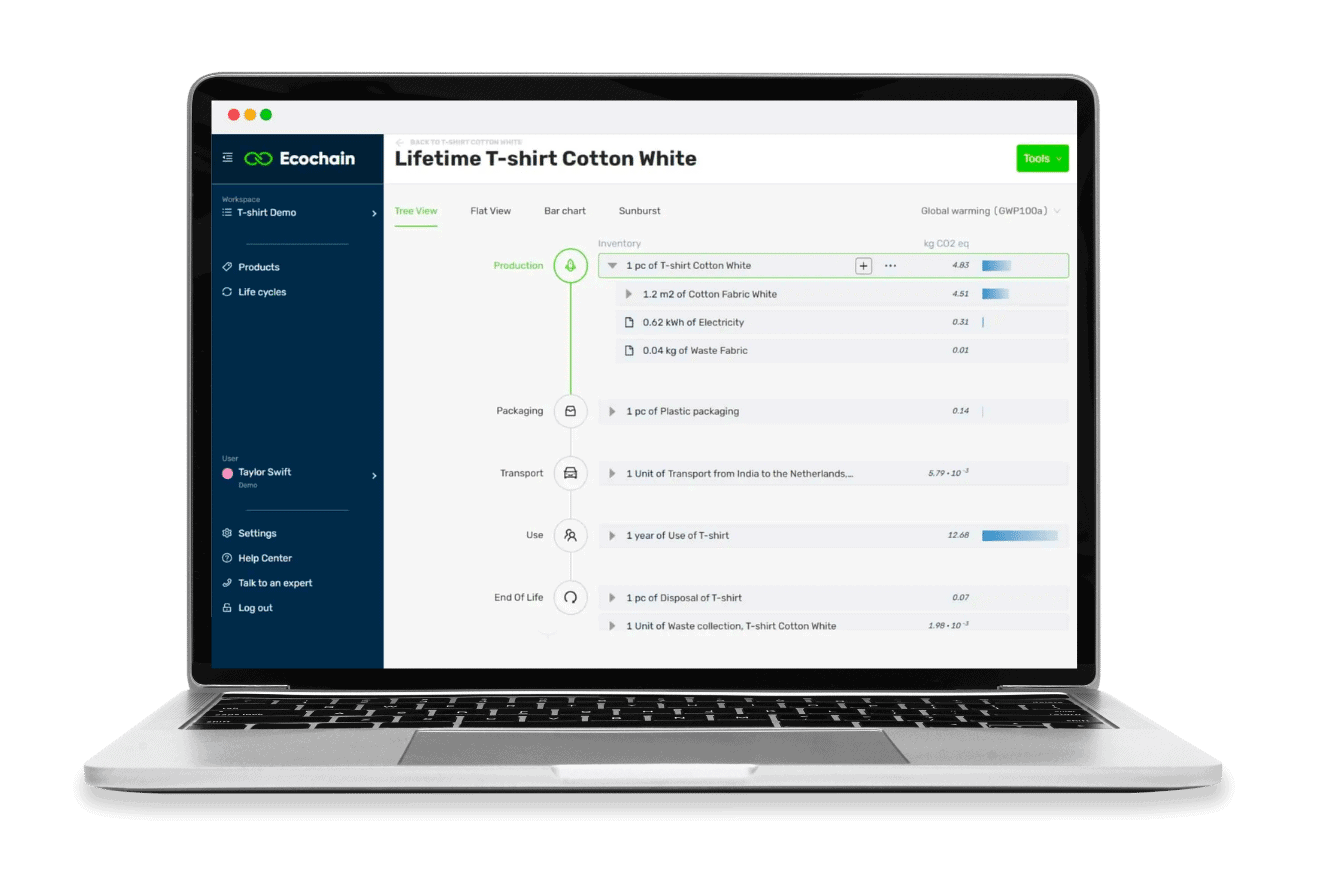 For new users to LCA software
Helix onboarding training
For users new to using Helix and interested in doing bulk environmental footprint calculations from cradle-to-gate themselves, this is the recommended training to follow. In 3 (online) courses of 1.5-2 hours, you will learn to work in the Helix tool on a basic level:
Account & user setup
Understand how Helix works for cradle-to-gate footprint calculations (adding products, production amounts and composition, allocate usages and emissions, adding references, adding transportation, interpreting results and making scenario's)
Understand basic LCA components and how to navigate in Helix
The following deliverables will be covered in the Helix Onboarding Training (HOT):
Three training sessions of 1.5/2 hours with homework assignments, to be completed in 3-6 weeks
Evaluation after the training + 4 hours support questions in between trainings
The following conditions apply to the training:
Maximum of two participants per training*
*it is possible to have training with more than two participants.
Ready to start?
Are you ready to start with Helix? Do you have any questions about this training? Get in touch or book your free consultation with our sustainable business specialist Kim Rosen Jacobsen.
Book a call
Kim Rosen Jacobsen
Sustainable business specialist